The Welsh Wire: William Crane on Supply Chain Strategies for 2021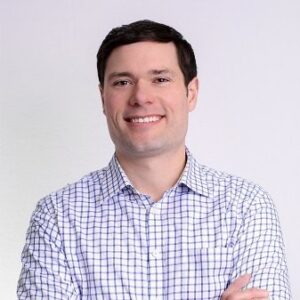 Many businesses have seen dramatic disruptions in their supply chains over the past year. That's drawn attention to the role that effective supply chains can play in fostering company growth and innovation.
"The key today is really flexibility, can you take market shocks?" says supply chain expert William Crane, founder and CEO of IndustryStar, an on-demand supply chain services and software technology company. He was interviewed by Sheri Welsh for The Welsh Wire podcast.
"It doesn't have to be negative we're talking about. There's so much positive here, a new market that opened up, right? How do you capture that 20 percent faster than your competitor? And that stuff matters," he says.
Crane says one of the strengths of West Michigan companies is that they have a long tradition of local sourcing, which has helped insulate them from some of the global supply chain problems. But he says there is a lot of supply chain innovation going on that can be utilized by local firms, especially in terms of building resiliency and agility.
"There's so many new ways to do business these days. That, again, might be uncomfortable the first time you do it, but then it's like, well, that worked really well, I need to do more of that. I'm a huge fan of exponential organizations. It's kind of a buzzword, so basically on-demand services, on-demand business models. You do not have to hire full-time employees for every single thing that you need under your umbrella. So in the case of supply chain, there's on-demand supply chain as a service."
Hear more of Crane's advice on supply chain issues and strategies on this week's The Welsh Wire podcast. Listen to Sheri's full interview with William Crane.
Subscribe to The Welsh Wire podcast on iTunes for additional informative, entertaining interviews with West Michigan business leaders.