The Welsh Wire: When "Forever" Isn't – Divorce and the Family Business, Featuring Paul McCarthy of Rhoades McKee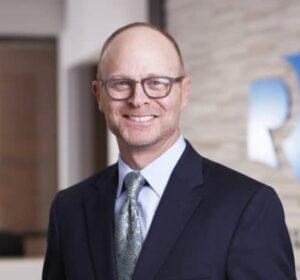 It's important to think about how a divorce might affect your family-owned business. Prenuptial agreements and other legal preparations are a crucial part of rightsizing your risk, according to Paul McCarthy, attorney with Rhoades McKee in Grand Rapids, Mich.
McCarthy was interviewed by Sheri Welsh for The Welsh Wire podcast, sponsored by Family Business Alliance.
"If the probability of a divorce is 50/50, for any given couple in the country, and of course, everyone thinks, well, that's not going to be me but statistically speaking, if you have four shareholders and a family held company, you're going to experience a divorce," McCarthy said. "The chances aren't just more likely than not, it is vastly probable."
Attitudes have changed dramatically, both from a social and legal standpoint, with regard to using prenuptial agreements as a business risk management tool.
"Intrinsically business owners want to keep business and family separate and now you bring up the concept of a prenuptial agreement, this is just a domino effect of negative topics that people don't really want to address," McCarthy said.
"But the reality is this: a marriage will end in one of two ways, death or divorce. Neither is a very positive thing to think about or to contemplate. And so a prenuptial agreement has to forecast what happens in either of those scenarios."
McCarthy pointed out that it is important to note that today, prenuptial agreements are valid, accepted and common.
"You don't have to just be a business owner to want to have a prenuptial agreement. There are lots of second marriages in our society, particularly marriages with kids. Prenuptial agreements ought to be entered into prior to any of those marriages just to have the parties come together."
Learn more about managing divorce within a family business. Listen to this week's podcast with Paul McCarthy.
Subscribe to The Welsh Wire podcast on iTunes for additional informative, entertaining interviews with West Michigan business leaders.