The Welsh Wire: How Shareholder Agreements Can Help Prevent Family Business Squabbles, Featuring Paul McCarthy of Rhodes McKee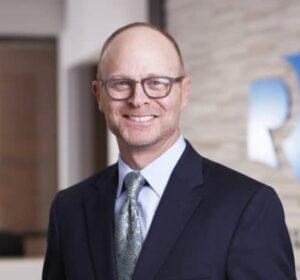 When it comes to family business, emotional imperfections can certainly play a role in the rancor that can rise from shareholder squabbles. In this week's The Welsh Wire podcast, Sheri Welsh discusses how to mitigate those disagreements with Paul McCarthy, attorney with Rhoades McKee in Grand Rapids, Mich.
"If you have a mature family-held business, maturing or educating that next generation with respect to here's how we do this—here's how our roles are going to be—that can certainly be helpful to create a business mindset, not a family mindset in the business itself," according to McCarthy.
He adds that outside consultants can help organize a formal structure that allows business success to be set apart from personal conflicts.
"Corporate governance is commonly addressed in this situation through an operating agreement or a shareholder agreement," McCarthy said. "If there's turmoil, if there's a dispute, then what we would then have built in is an alternative dispute resolution provision that frankly is just requiring good human behavior and conscientious adult decision making."
McCarthy says it's good to remember that you're running a business—you're not running a family at the business.
"Your corporate governance documents need to put in place as your guardrails for good behavior to ensure you don't end up in court. Michigan has pretty robust shareholder rights as distinct from some other states. So you want to make sure that you're addressing those issues. And you can do that very effectively through a shareholder agreement where people agree to have certain rights, certain responsibilities."
Learn more about how shareholder agreements can help prevent family business squabbles. Listen to this week's podcast with Paul McCarthy. Sponsored by Family Business Alliance.
Subscribe to The Welsh Wire podcast on iTunes for additional informative, entertaining interviews with West Michigan business leaders.