The Welsh Wire: Patrick Miles, Jr. of Barnes & Thornburg LLP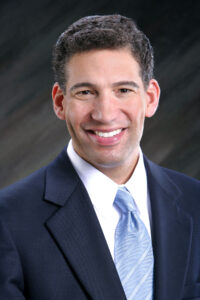 Privately-held companies can substantially benefit from having a board of directors, according to Patrick Miles, Jr., an attorney with  Barnes & Thornburg law firm in Grand Rapids, Mich.
He talked with Sheri Welsh on The Welsh Wire podcast, sponsored by the Family Business Alliance, about how a board of directors provides outside expertise, strategic vision, and diverse viewpoints while still allowing the family to be involved in decision making.
"In my experience, it is advisable to add outside directors to a family owned business for the following reasons," he says. "You can always, in essence, buy expertise, right? You can buy legal expertise, financial expertise, accounting, tax expertise. But it's very difficult to buy strategic vision and strategic thinking–people who understand your industry and can bring a different and broader perspective to the board table."
Diversity on the board can also bring fresh viewpoints, Miles says.
"A lot of very good companies look for diverse board members because they know they're going to get the best thinking that's available when they're looking at people of different genders, different races, and different cultures. They are able to really expand their thinking and broaden their understanding. Nothing bad is going to come out of that."
What kind of people make good board members?
"I think you're looking for not just good technicians, you're looking for somebody who has a broader vision, who's thinking strategically, thinking long term and where your company fits in the marketplace and where it could potentially go in the market or in different markets. Somebody with the experience in operations or finance or legal or tax, with that type of [broad] thinking can be extremely, extremely helpful to a board and to a company."
Listen to Sheri's full interview with Patrick Miles, Jr. to learn more about how having a board of directors can help privately-owned businesses.
Subscribe to The Welsh Wire podcast on iTunes for additional informative, entertaining interviews with west Michigan business leaders.