The Welsh Wire: Building Good – Local Leader Michael Sytsma Helps Make a Non-profit Vision a Reality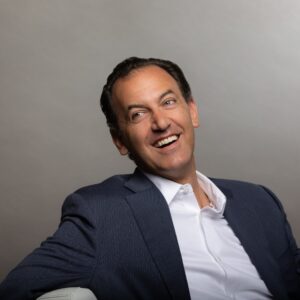 A West Michigan banker's efforts to help build a home for 27 orphans in the Democratic Republic of the Congo (DRC) offer important leadership lessons pertinent to all kinds of business and social challenges.
Sheri Welsh talked on The Welsh Wire with Michael Sytsma, West Michigan President at KeyBank.
Sytsma learned about the orphans' urgent needs through his friendship with Christophe Muganza, a refugee from the DRC who became a U.S. citizen in 2020.
"These are children in the DRC who truly were living the streets, by themselves with no support," Sytsma says.
To address the crisis, he and Muganza created an organization called Christophe's Children. A capital campaign by the organization is underway to raise $130,000 to construct a permanent home for the children in Kalehe, Muganza's hometown.
Sytsma says he has found that his involvement with the project contained insights applicable to addressing many kinds of problems.
"The takeaway is if you see something that you're passionate about that needs to change, that you need to figure out a way to make it better," he says. "Lead boldly, follow that passion and I think you'll be surprised how many people will jump on board.
"Because that's all we really did is we just saw this and we followed a man (Muganza) that has an incredible heart and has had a vision. And we get to kind of go along for the ride, and maybe refine some of that and find ways to get there. But he made the decision. And that's the big piece."
Learn how you can help Christophe's Children by visiting their website.
Listen to The Welsh Wire podcast featuring Michael Sytsma in its entirety.
Subscribe to The Welsh Wire podcast on iTunes for additional informative, entertaining interviews with West Michigan business leaders.