The Welsh Wire: Mary Jo Baweja, MA, LLP, Director of Business Development at Ulliance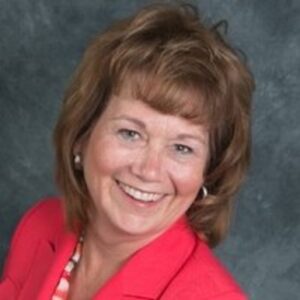 Extended mandates on business closures and continuing work-from-home directives are taking a toll on employee morale and mental health. The holidays are exacerbating the impact, but there are steps that employers can take to help their workers survive and thrive.
"Don't forget to have fun," says Mary Jo Baweja, Director of Business Development and Clinical Psychologist for Ulliance, a provider of Employee Assistance Programs (EAP). She spoke recently with Sheri Welsh for The Welsh Wire.
"Don't forget to schedule fun zoom meetings, fun face-to-face meetings whether it's a virtual happy hour or a virtual game. And beyond the fun, if you're not regularly meeting with your people virtually, get that on the schedule, check in with them, ask them how they're doing."
Baweja says there are some common signs of depression and anxiety that you can watch for in your employees.
"You'll see isolation, you'll see irritability, you'll see concentration impairment, you'll see absenteeism, you'll see presenteeism, meaning they're at work, but they're really not functioning, they're really not doing their job. You'll see excessive worrying, lower frustration tolerance. You want to hold them accountable. But don't forget to say to them, I'm noticing some things, I'm worried about you."
At that point, it's helpful to have an EAP that you can refer them to, she says.
"Don't be their counselor—just notice the behaviors, the observable behaviors that are different. And let them know you're concerned and you care about them and you want to see them get better."
Hear more of Baweja's advice on this week's The Welsh Wire podcast. Listen to Sheri's full interview with Mary Jo Baweja.
Subscribe to The Welsh Wire podcast on iTunes for additional informative, entertaining interviews with west Michigan business leaders.