The Welsh Wire: Mary Jane Mapes, Building a Culture of Trust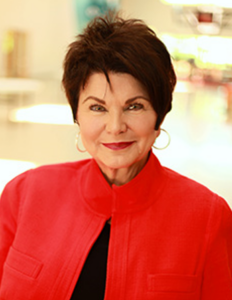 Trust is the foundation to developing really solid relationships with your employees.
"And to me, trust involves a willingness to risk," says leadership and communications strategist and executive coach Mary Jane Mapes, founder of the Aligned Leader Institute.
Mapes discussed with Sheri Welsh how employers can develop and nurture trust in the workplace on the The Welsh Wire podcast.
"A culture of trust is a culture where the employees feel safe, meaning they're safe to confront. They're safe to challenge sometimes even the most sensitive topics or areas as it relates to why are we even here as an organization," Mapes says.
Mapes believes the foundation of trust building is the character of the business owner.
"In other words, are you honest? Are you a person of integrity? Are you someone who's loyal to your people? Do you walk your talk? Do you tell the truth? Do you have the back of your employees, as opposed to throwing somebody under the bus?"
A culture of trust makes good business sense, says Mapes. "You want to be aligned, treating your employees the very best that you can and inspiring them, inspiring trust just the same as you do with your clients. Because if your employees trust you, boy, the kind of job they'll do for you will be incredible."
Listen to Sheri's full interview with Mary Jane Mapes to learn more.
Subscribe to The Welsh Wire podcast on iTunes for additional informative, entertaining interviews with west Michigan business leaders.