The Welsh Wire: Gary Kushner of Kushner & Company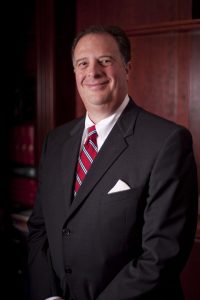 Recent federal regulations give business owners new options for providing health insurance benefits to their workers.
"Only about 35 to 40 percent of employers in the U.S. offer health coverage, so here is now a whole new approach that those employers could consider [when] they may not be able to afford to fully sponsor a group health plan," says nationally-known employee benefits expert Gary Kushner, President and CEO of Kushner & Company in Portage.
The new Individual Coverage Health Reimbursement Arrangement (ICHRA) lets employers decide to put money aside for all or a class of employees to buy individual health coverage at the Exchange. The new Excepted Benefit HRA (EBHRA) lets employers contribute up to $1,800 annually to an employee who is eligible to enroll in his or her employer's group health plan, regardless of whether or not they choose to do so.
Health insurance coverage is an important part of an overall employee attraction and retention strategy. "The whole reason that employers, and in particular smaller to mid sized employers, offer the types of total rewards — comp benefit, work-life balance — that they do is they're competing for talent every day with much larger firms with much deeper pockets," Kushner says. "And so in order to find the right people doing the right things at the right time, a small to mid sized business owner really needs to pay attention to how they structure and compete for that talent."
Subscribe to The Welsh Wire podcast on iTunes for additional informative, entertaining interviews with west Michigan business leaders.