The Welsh Wire: Kyle Kunnen, Information Security Officer at Mercantile Bank of Michigan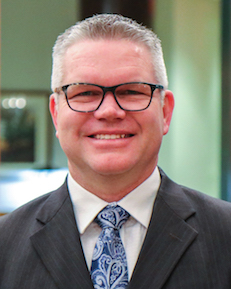 Ransomware is a major cybersecurity problem that unfortunately has no simple silver-bullet solution, according to one of west Michigan's top cybersecurity experts.
Sheri Welsh talked with Kyle Kunnen, Information Security Officer at Mercantile Bank of Michigan, for this week's The Welsh Wire podcast sponsored by the Family Business Alliance.
"Ransomware is a form of malware that encrypts a victim's files, and locks them up so that you don't have access to them anymore," says Kunnen. "And then the attacker demands a ransom to basically restore access to your data so that you can continue business as usual."
A good file backup system is the most important line of defense.
"If you have the ability to restore that information, you're lightyears ahead [by] being able to say I don't have a need to pay the ransom. I think more often than not, when organizations are faced with paying or not paying, really the question they're asking themselves is how do I get my business back into operation? And if you don't have good backups to be able to get you back up and going, you might be backed into a corner."
Kunnen says guarding your business against ransomware requires a multi layer approach.
"How many of those layers you implement and how diligent you are in maintaining those layers is really what's going to be key in protecting yourself not only from a ransomware situation, but from a host of other situations that can come from the bad actors. They're definitely poking at you."
Learn more about how to protect your business from cybersecurity threats when Kyle Kunnen talks with Sheri Welsh on this week's podcast.
Subscribe to The Welsh Wire podcast on iTunes for additional informative, entertaining interviews with west Michigan business leaders.