The Welsh Wire Featuring Hugh Ingalls, Ingalls Pictures: Being Adaptive in Family Business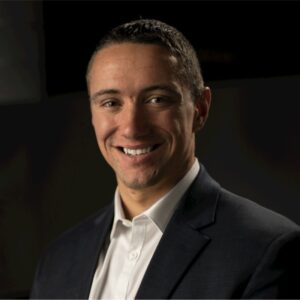 Like many small family-owned businesses, Ingalls Pictures in Grand Rapids, Mich., faced a lot of hurdles in overcoming the challenges of COVID-19 shutdowns and restrictions. But action cures all anxiety, says Hugh Ingalls, co-founder and co-owner. He was interviewed by Sheri Welsh for The Welsh Wire podcast, sponsored by Family Business Alliance.
The company's experience and award-winning track record in cinema production helped Ingalls Pictures adapt to the new communications world of Zoom and live streaming.
"Oh, we were just crawling, scratching, and reaching out to anyone and everyone saying, hey, these are some of our capabilities," he said. "For example, the Battle Creek Symphony no longer had in-person concerts, so we helped them transition to this whole virtual concert experience."
Ingalls and his staff produced an inspirational video to help motivate their team. The pull-together efforts led them to grow revenue in 2020 by three percent over 2019.
Would Ingalls Pictures have gotten through COVID-19 restrictions if it had not been a family-owned company?
"It probably wouldn't exist, first off," he says. "And then number two, now that we've been in this for so long we're doubling down on family. So our youngest brother is graduating college here in a few months, and he'll be joining us full time, which is super exciting. We're continuously looking at how we engage family deeper and deeper. It is family through and through.
"I think what it comes down to is that level of trust. In business and in life, trust is going to be at the core of pretty much everything that we do. So we have that beautiful level of trust, and then we can bypass all that time it takes to develop that trust to just get things done."
Listen to Sheri's entire interview with Hugh Ingalls to learn more about Ingalls Pictures' family success formula on this week's The Welsh Wire podcast.
Subscribe to The Welsh Wire podcast on iTunes for additional informative, entertaining interviews with West Michigan business leaders.