The Welsh Wire: David Campbell, Kalamazoo Regional Educational Service Agency (KRESA)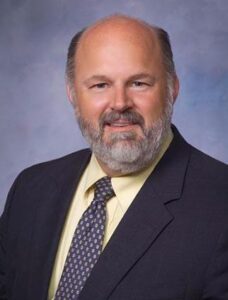 The support of the business community is vital to successfully redesigning southwest Michigan's career and technical education system, according to David Campbell, superintendent of the Kalamazoo Regional Educational Service Agency (KRESA), an intermediate school district serving the students, families, and schools of nine school districts. Campbell spoke with Sheri Welsh on The Welsh Wire podcast.
"One of my favorite quotes is an old African proverb that says if you want to go fast, go alone, but if you want to go far, go together," he says. "One of the most important components to developing an outstanding world-class career tech system is to work very closely with the business community, because the business community obviously knows what they need more than we do. We understand kids, we understand where kids are at, we understand child development, but we need the business community's support in a lot of different ways."
Campbell says he wants to help address the big disconnect between the skills that kids walk out of high school with and the skills that employers need.
"A lot of times we're focused on a degree or too focused on degrees and not focused enough on skills. The core skills that we hear about over and over and over we call 21st century skills; common things like collaboration and critical thinking, creativity, and communication skills."
Campbell praises the involvement of economic development advisors Southwest Michigan First in helping to lay the groundwork for a new career and technical education center.
"They have convened this private public partnership that is deep and it's involved in the planning processes. There's even a possibility that this partnership might even be willing to fund a new center," he says.
Learn more about KRESA's involvement in skills and career development on this week's The Welsh Wire podcast. Listen to Sheri's full interview with David Campbell.
Subscribe to The Welsh Wire podcast on iTunes for additional informative, entertaining interviews with west Michigan business leaders.