The Welsh Wire: Tom Emigh of Acorn Leadership
What's the key to effective leadership in a family business? Identity.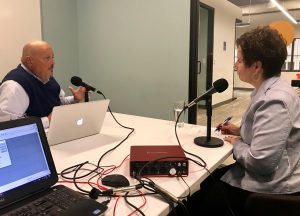 "You have to know who you are before you can lead effectively, and that's really the core of it," says Tom Emigh, Leadership Coach & Principal for Acorn Leadership. "Identity is about the question, who am I?"
Emigh talked recently with Sheri Welsh for The Welsh Wire podcast, sponsored by the Family Business Alliance.
"I've developed a model that suggests that we should start at the identity level, then it would be good to move to understanding what are core values that you hold, what our core beliefs [are] that affect how you understand who you are and how you do anything in the world. Then we're ready to talk about behaviors and skills," he says.
In a family business, that kind of value and beliefs assessment is heavily influenced by parents, siblings, grandparents and other relatives. "You still have those long, and I would say deeply embedded messages about who does dad think I am? Who does grandma think I am, right?" says Emigh. "We all have identity formation stuff going on, but it's really relevant because when I'm talking with my boss, who's a family member, and they've spoken into that question of who I think I am, and who they think I am. That's a subtext that runs into performance reviews, and who gets assigned what tasks and whether or not I think I'm doing a good job versus whether or not this person thinks I'm doing a good job."
Listen to Sheri's entire interview with Tom Emigh.
Subscribe to The Welsh Wire podcast on iTunes for additional informative, entertaining interviews with west Michigan business leaders.