Elevate: It's Your Move
How to be Top Talent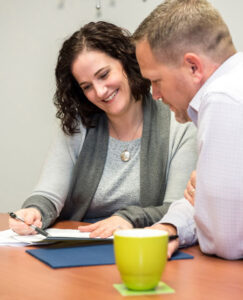 So, how's the market looking out there? It's a question we're often asked by people considering new opportunities.  What they're really asking is, "What are my chances of finding a great new job right now?  Are companies hiring people like me?"
Truthfully, finding your dream job has much less to do with "market" conditions (think inflation, recession, and high unemployment) than it does with how you have positioned yourself as a valued, marketable individual.
Even in the worst of times, companies are still hiring top talent – and they always will.  Top talent, impact players make the difference between good and GREAT companies.  And great companies know that.
Be assured, if you're a rock star, they are on the lookout for you.
With that in mind, you should be asking yourself, what can you do to ensure you are recognized as a high potential, top talent individual. Our suggestions include:
Continue your education – Complete that MBA or take some classes to expand your experience in your field.
Know your weaknesses – NOW is the time to improve skills or experience deficiencies that may hold you back.
Participate in trade associations or professional organizations – The certifications offered will always set you apart in your field, and the networking opportunities from attending meetings and events will expand your horizons.
Cross train – Consider which areas of the business you need to learn more about and actively seek out opportunities to work in and with those departments.
Read some great books – New ideas stimulate creativity which will help you continue to be an expert and outstanding problem solver.
Volunteer for a stretch project – It's a lot of work, but the reward is what you will learn, and that's invaluable!
Find or be a mentor – Mentoring benefits both those who give AND receive in so many ways.
Keep your resume up to date – Last, but not least, always be ready for your chance to shine.
And here's the best part, if you're NOT in a job search right now, these tips will still serve you well in your current role with your current employer.
Continuing to focus on and becoming the very best you can be in your field will open doors for you when the time is right for that promotion as well as if you decide to consider something new.